Fast & Dependable Water Heater Repair in Castro Valley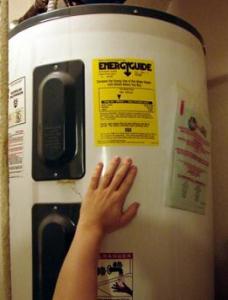 Quick, when's the last time you checked your water heater? If you actually had to think about it, it' been too long. If you've never checked it, you definitely need to. The water heater is the heart of your plumbing system. Every ounce of warmed water that runs through the interior of your home goes through the water heater. If it fails, which it will if you don't take good care of it, you'll be out hot water until you can replace it, and replacements aren't cheap. The good news is that our Castro Valley water heater repair team does full water heater inspections.

We spend so much time working on water heaters that we can almost diagnose a problem over the phone just from the descriptions you give us. Sometimes we can even explain to your how to fix it yourself without having to have us come out at all. Here are some of the fixes that you can do completely on your own.
Our Castro Valley Plumbers Know Water Heaters Inside & Out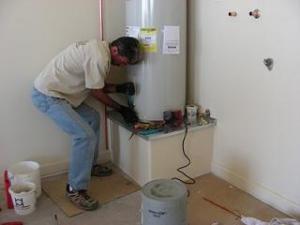 Our Castro Valley water heater repair team gets lots of calls about water heaters that are making funny noises. These can range from a buzzing sound from the interior of the tank to a popping sound like someone tossing pebbles against the tank. There are also the occasional calls about a gurgling sound in the tank. If you are hearing sounds, it is usually a sign that you need to flush your tank. There is a build-up of sediment at the base that is causing the water in the tank to be superheated at the bottom. This causes sediment to coagulate and form scale which is then tossed into the side of the tank by the bursting of boiling water bubbles. This accounts for most of the sounds. And clearing the sediment with a full tank flush will eliminate them. The buzzing sound is usually a sign that there is a scale build up on the electric heating element inside the tank. While this can be done by an experienced DIY homemaker, it is best to let a professional remove the electric heating element for cleaning or replacement.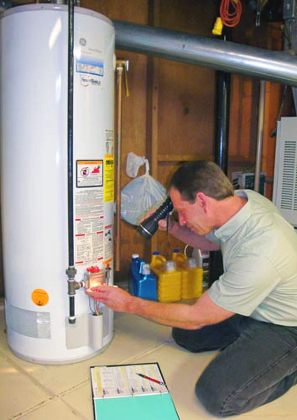 Another common complaint that we hear is a total lack of hot water. While there are a couple of reasons this could happen, it's usually caused by a faulty thermostat connection. Our Castro Valley water heater repair team has seen this time and again. When some water heaters kick on the tank shakes a bit. This shaking can loosen bolts that have not been locked down. This allows the electric wires to lose connection and the thermostat to stop working. Although this is the most common thing that happens, thermostats can simply fail as well. If you've checked the power supply and found everything in order, call us in to do a full check for you.
Our Water Heater Repair & Installation Team is Here to Help

There are all kinds of other issues that can cause you problems when it comes to your water heater. Give our Castro Valley water heater repair team a call and we'll walk you through a few ways to check your system. If we can't help you over the phone we can be there in a flash to get it fixed.