What Makes Our Castro Valley Plumbers So Special?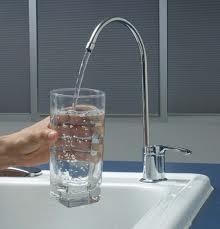 We've been handling plumbing in Castro Valley for several decades and during that time we have picked up some "plumbers intuition" when it comes to several specific problems in the area. For example, the hard water in the area makes it extremely important for customers without water softeners to have their water heater anode rods checked every year. The hard water tends to increase anode consumption and cause extreme scaling on the inside of the tank. So we spend quite a bit of time checking anode rods so that you don't have to call us to replace your unit prematurely.

We realize that plumbing emergencies happen when you least expect them. That's why our Castro Valley plumbers are ready to tackle your job at a moment's notice. Whether you woke up to an icy cold shower or too many taco nights have led to a clogged kitchen drain, we can be there fast to get your day back to normal. We're on call 24/7 and can be to most locations within the hour, usually sooner.
We'll Handle All Your Castro Valley Plumbing Repairs & Installations

Being on-call doesn't mean that we only handle emergencies. We do routine maintenance, new installations, fixtures retrofits, in depth consultations, and all other facets of residential and commercial plumbing. We understand the unique situation we have in Castro Valley. Our experienced techs are familiar with all the major industry brands, including; Delta, Moen, Rohl, Rinnai, Goulds Pumps, GE and Kenmore and deal with them daily.


Even though our residential service is a cut above the rest, it isn't the only area where we shine. We also service hundreds of major businesses throughout the area. We do everything from custom piping for new construction to retrofits businesses. If you are looking to test out a new plumbing service, let our satisfaction guarantee get us in the door. Our superior service and courteous and professional techs will show you the best service and workmanship in the area.
Our Plumbers Serve Ashland and Cherryland, Too
We don't see any good reason to stop at the border when it comes to plumbing. Our plumbers are proud to extend a helping hand for your Ashland and Cherryland plumbing needs, including all our regular repair & installation services.
To learn more about how our plumbers serve these communities, visit our Ashland plumbing and Cherryland plumbing pages.