Our Castro Valley Plumbing Team Plugs the Drip in Your Wallet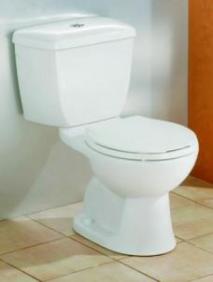 Did you know that almost half of the water that you use in your home goes through the toilet? If your toilet leaks and runs 24 hours a day it could end up costing you upwards of $100 a month. It doesn't take long for that kind of cost to bite into your budget. By calling in our Castro Valley plumbing service, you'll be saving money in the long run.

A Castro Valley plumbing tech can not only help you take care of the problem with your toilet, but also help you find other areas that you may be wasting money in your plumbing systems. The end result of having one of our professionals come to your home or business should be you spending less money on your monthly utility bill. Small savings can be achieved by tweaking your system and your water usage habits while larger savings usually come from the installation of WaterSaver fixtures and energy efficient appliances.
Our Plumbers in Castro Valley Install Eco-Friendly Fixtures

Keeping utility bills down isn't just good for you, it's good for the environment too. Our green certified plumbing team specializes in the installation and maintenance of eco-friendly plumbing systems. When we cut your water usage and water heating costs, we are actually saving energy all around and being good stewards of the environment. We recommend the installation of WaterSaver and EnergyStar approved fixtures and appliances whenever it is possible.
What Makes Our Guys the Best Plumbers in Castro Valley CA?

Quality
All of our Castro Valley plumbing contractors are licensed by the State of California and fully insured. They deliver high-quality installation on the best new replacement parts in the area and do so quickly.
---
Unmatched Availability
We offer 24/7 service for plumbing emergencies. If you have an issue at 3 am, we'll be there for you. Put us on your contact list, so we're only a few taps away.
---
Experience
Every contractor on our staff has logged at least 3750 hours of on-the-job training under a master plumber and has attained a journeyman or master's plumbing license. They also have completed at least 32 hours of concentrated backflow certification training.
---
Service
Our high-quality service starts from the moment you dial the phone or send us an email. We are prompt and courteous with same-day service guaranteed if you contact us before noon Monday through Friday. Our Castro Valley plumbing team can quickly diagnose and repair 90 percent of plumbing problems on the spot. If there is a need to run back to the shop for a part or tool, we'll let you know what we're doing, and how long it will take.

---
Trust
Like we said before, there is no gray area with us. We are going to tell it like it is and offer you the best service choices available. We also won't start work until you have a written estimate that details all the work we will be doing. There are no surprise fees, no added charges, no oops we forgot to tell you. If it isn't on the original estimate or an amended service form, you won't be charged for it. No excuses – we aren't going to back door you for anything.
Why Wait? Call Today!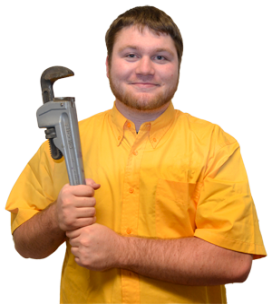 If you've gotten this far, it's because you've done your research and want to be confident that you've hired the very best plumber Castro Valley has to offer. We could tell you about what makes our team the fastest, most dependable, and most experienced all day long, but sooner or later you'll just have to see it for yourself. Call now and talk with a real local call operator about your plumbing needs, and we'll get someone on the road to fix it up. We're willing to pull out all the stops to whip your system into shape, because we want to be your plumbers for life!